Facility Overview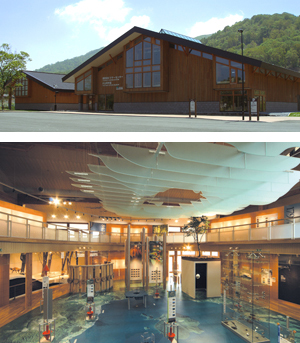 The Toyako Visitor Center, established in May, 2007 by the Ministry of the Environment, is an information facility of the nature and environment of Lake Toya (Toyako), one of the northernmost ice-free lakes in Japan, and Mount Usu, a still active volcano, in Shikotsu-Toya National Park. Through exhibitions and displays of the organism of Toyako and its surrounding area, we help visitors to get in touch with the nature of the area where ecomuseum projects are underway.

Toyako Visitor Center
142-5, Toyako Onsen, Toyako Town, Abuta-gun, Hokkaido
Phone: +81-142-75-2555 (international calls) / 0142-75-2555 (domestic calls)
Open Daily 9:00 a.m. - 5:00 p.m.
Closed: Dec. 31 - Jan. 3
Admission: Free
Free Parking (capacity: 29 passenger vehicles and 12 buses)