Floor Plan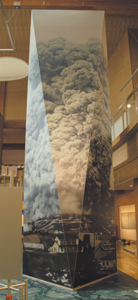 Graphic Tower
The 3D graphic tower shows the volcanic fumes from devastating Mount Usu's eruptions in 2000.
Nature View Points
The aerial photo of Lake Toya is spread out over the floor. Each seven arrow points to Lake Toya's best view points.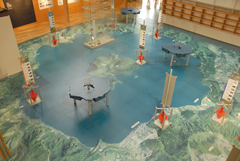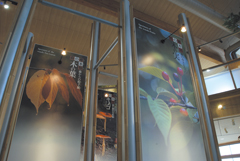 Wildlife around Lake Toya
Flora and fauna seen around Lake Toya are introduced by real specimens, panel boards and dioramas.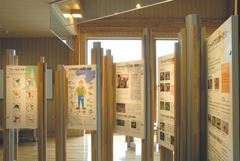 Field Information
Guidance on tips and manners you need to know before exploring the areas are given.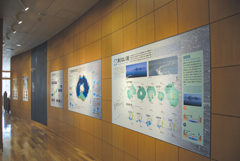 Origin and Organism of Lake Toya
The characteristics of Lake Toya and native fauna and flora are introduced.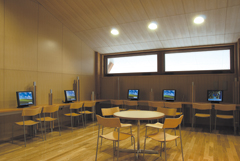 Library and Information Corner
You can find more information on Lake Toya and its surrounding nature by using our database.